The Complete List of Holy Roman Emperors
The Holy Roman Emperor (German: Römisch-deutscher Kaiser, Latin: Romanorum Imperator) was the ruler of the Holy Roman Empire. The position evolved into an elected monarchy, but the emperor elect (imperator electus) was until the 15th century required to be crowned by the Pope before assuming the imperial title. The title was held in conjunction with the rule of the Kingdom of Germany and the Kingdom of Italy (Imperial Northern Italy). In theory, the Holy Roman Emperor was primus inter pares (first among equals) among the other Roman Catholic monarchs; in practice, a Holy Roman Emperor was only as strong as his army and alliances made him.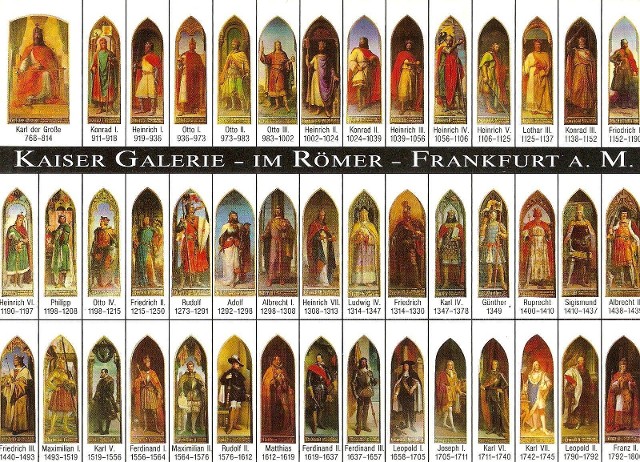 This list includes all emperors of the Holy Roman Empire, whether or not they styled themselves Holy Roman Emperor. There are some gaps in the tally. For example, Henry the Fowler was King of Germany but not Emperor; Emperor Henry II was numbered as his successor as German King. The Guideschi follow the numeration for the Duchy of Spoleto. At times, two people claimed the title. These are denoted by the Rival next to their names. Most Holy Roman Emperors were also Kings of Germany, and this is noted next to them also. Interregnum means "between Kings". Traditional historiography claims a continuity between the Carolingian Empire and the Holy Roman Empire. This is rejected by some modern historians, who date the foundation of the Holy Roman Empire to 962, whereas the Holy Roman Empire Association holds the traditional historiography view.
Carolingian Dynasty
Emperor Charlemagne - Charles the Great- 800-814
Charlemagne (2 April 742/747/748 – 28 January 814), also known as Charles the Great (German: Karl der Große; Latin: Carolus or Karolus Magnus) or Charles I, was the King of the Franks from 768, the King of Italy from 774, and from 800 the first emperor in western Europe since the collapse of the Western Roman Empire three centuries earlier. The expanded Frankish state he founded is called the Carolingian Empire.
The oldest son of Pepin the Short and Bertrada of Laon, Charlemagne became king in 768 following the death of his father. He was initially co-ruler with his brother Carloman I. Carloman's sudden death in 771 under unexplained circumstances left Charlemagne as the undisputed ruler of the Frankish Kingdom. Charlemagne continued his father's policy towards the papacy and became its protector, removing the Lombards from power in northern Italy, and leading an incursion into Muslim Spain. He also campaigned against the peoples to his east, Christianizing them upon penalty of death, at times leading to events such as the Massacre of Verden. Charlemagne reached the height of his power in 800 when he was crowned "emperor" by Pope Leo III on Christmas Day at Old St. Peter's Basilica.
Called the "Father of Europe" (pater Europae), Charlemagne united most of Western Europe for the first time since the Roman Empire. His rule spurred the Carolingian Renaissance, a period of cultural and intellectual activity within the Catholic Church. Both the French and German monarchies considered their kingdoms to be descendants of Charlemagne's empire. Charlemagne died in 814, having ruled as emperor for just over thirteen years. He was laid to rest in his imperial capital of Aachen in what is today Germany. His son Louis the Pious succeeded him.
Louis the Pious I of France and of Germany - 814-833 - 834-840
Louis the Pious (778 – 20 June 840), also called the Fair, and the Debonaire, was the King of Aquitaine from 781. He was also King of the Franks and co-Emperor (as Louis I) with his father, Charlemagne, from 813. As the only surviving adult son of Charlemagne and Hildegard, he became the sole ruler of the Franks after his father's death in 814, a position which he held until his death, save for the period 833–34, during which he was deposed.
During his reign in Aquitaine, Louis was charged with the defence of the Empire's southwestern frontier. He conquered Barcelona from the Muslims in 801 and asserted Frankish authority over Pamplona and the Basques south of the Pyrenees in 812. As emperor he included his adult sons, Lothair, Pepin, and Louis, in the government and sought to establish a suitable division of the realm among them. The first decade of his reign was characterised by several tragedies and embarrassments, notably the brutal treatment of his nephew Bernard of Italy, for which Louis atoned in a public act of self-debasement.
In the 830s his empire was torn by civil war between his sons, only exacerbated by Louis's attempts to include his son Charles by his second wife in the succession plans. Though his reign ended on a high note, with order largely restored to his empire, it was followed by three years of civil war. Louis is generally compared unfavourably to his father, though the problems he faced were of a distinctly different sort.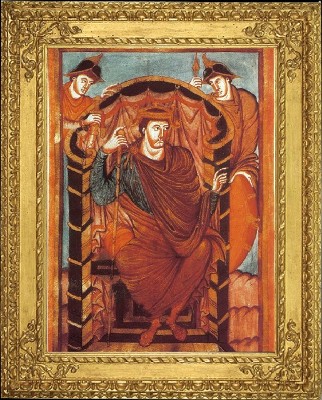 Lothar I - Holy Roman Emperor - 833-834 - 840-855
Lothair I or Lothar I (German: Lothar, French: Lothaire, Italian: Lotario, Dutch: Lotharius) (795 – 29 September 855) was the Emperor of the Romans (817–855), co-ruling with his father until 840, and the King of Bavaria (815–817), Italy (818–855) and Middle Francia (840–855). The territory of Lorraine (Lothringen in German) is named after him.
Lothair was the eldest son of the Carolingian emperor Louis the Pious and his wife Ermengarde of Hesbaye, daughter of Ingerman the duke of Hesbaye. On several occasions, Lothair led his full-brothers Pippin I of Aquitaine and Louis the German in revolt against their father to protest against attempts to make their half-brother Charles the Bald a co-heir to the Frankish domains. Upon the father's death, Charles and Louis joined forces against Lothair in a three-year civil war (840–843). The struggles between the brothers led directly to the breakup of the Frankish Empire assembled by their grandfather Charlemagne, and laid the foundation for the development of modern France and Germany.
Louis the German - Louis II of Germany - 855-875
Lothair II (835 – August 8, 869) was the king of Lotharingia from 855 until his death. He was the second son of Emperor Lothair I and Ermengarde of Tours. He was married to Teutberga (died 875), daughter of Boso the Elder.
Charles the Bald - Charles II France - 875-877
Charles the Bald (13 June 823 – 6 October 877) was the King of West Francia (843–77), King of Italy (875–77) and Holy Roman Emperor (875–77, as Charles II). After a series of civil wars that began during the reign of his father, Louis the Pious, Charles succeeded by the Treaty of Verdun (843) in acquiring the western third of the Carolingian Empire. He was a grandson of Charlemagne and the youngest son of Louis the Pious by his second wife, Judith.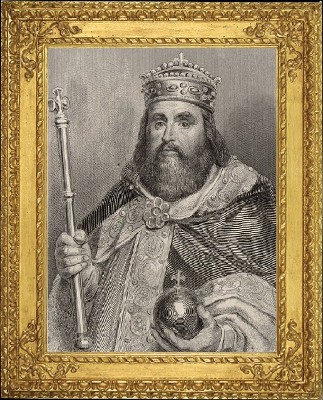 Charles III - Holy Roman Emperor - 881-887
Charles the Fat (13 June 839 – 13 January 888), also known as Charles III, was the Carolingian Emperor from 881 to 888. The youngest son of Louis the German and Hemma, Charles was a great-grandson of Charlemagne and was the last Carolingian to rule over a united empire.
Over his lifetime, Charles became ruler of the various kingdoms of Charlemagne's former Empire. Granted lordship over Alamannia in 876 following the division of East Francia, he succeeded to the Italian throne upon the abdication of his older brother Carloman of Bavaria who had been incapacitated by a stroke. Crowned Emperor in 881 by Pope John VIII, his succession to the territories of his brother Louis the Younger (Saxony and Bavaria) the following year reunited East Francia. Upon the death of his cousin Carloman II in 884, he inherited all of West Francia, reuniting the entire Carolingian Empire.
The reunited Empire would not last. During a coup led by his nephew Arnulf of Carinthia in November 887, Charles was deposed in East Francia, Lotharingia, and Italy. Forced into quiet retirement, he died of natural causes in January 888, just a few weeks after his deposition. The Empire quickly fell apart after his death, never to be restored, with the Empire splintering into five separate successor kingdoms.
Usually considered lethargic and inept – he is known to have had repeated illnesses and is believed to have suffered from epilepsy – he twice purchased peace with Viking raiders, including at the famous siege of Paris in 886. Nevertheless, contemporary opinion of him was not nearly so negative as modern historiographical opinion.
Italian Imperial Successions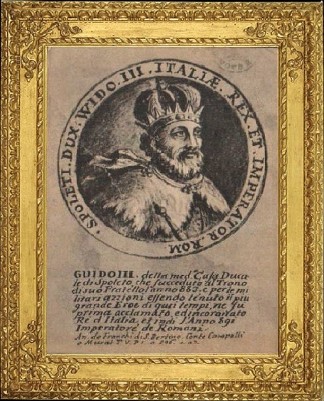 Guido of Spoleto - 891-894
Guy of Spoleto (died 12 December 894), sometimes known by the Italian version of his name, Guido, or by the German version, Wido, was the Margrave of Camerino from 880 (as Guy I or Guy II) and then Duke of Spoleto and Camerino (as Guy III) from 883. He was crowned King of Italy in 889 and Holy Roman Emperor in 891. He died in 894 while fighting for control of the Italian peninsula. Guy was married to Ageltrude, daughter of Adelchis of Benevento, who bore him a son named Lambert.
Lambert of Spoleto - 894-896 and on restoration - 896-898
Lambert II (c. 880 – 15 October 898) was the King of Italy from 891, Holy Roman Emperor, co-ruling with his father from 892, and Duke of Spoleto and Camerino from his father's death in 894. He was the son of Guy III of Spoleto and Ageltrude, born in San Rufino. He was the last ruler to issue a capitulary in the Carolingian tradition.
Arnulf of Carinthia - 896
Arnulf of Carinthia (850 – 8 December 899) was the Carolingian King of East Francia from 887, the disputed King of Italy from 894 and the disputed Holy Roman Emperor from 22 February 896 until his death at Regensburg, Bavaria.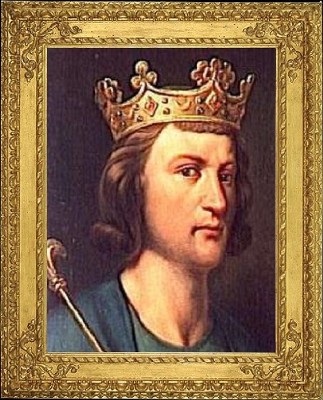 Louis III - Holy Roman Emperor - 901-905
Louis the Blind (c. 880 – 28 June 928) was the king of Provence from 11 January 887, King of Italy from 12 October 900, and briefly Holy Roman Emperor, as Louis III, between 901 and 905. He was the son of Boso, the usurper king of Provence, and Ermengard, a daughter of the Emperor Louis II. Through his father, he was a Bosonid, but through his mother, a Carolingian. He was blinded after a failed invasion of Italy in 905.
Berengar of Friuli - 911-924
Berengar I (c. 845 – 7 April 924) was the King of Italy from 887, and Holy Roman Emperor after 915, until his death. He is usually known as Berengar of Friuli, since he ruled the March of Friuli from 874 until at least 890, but he had lost control of the region by 896.
Berengar rose to become one of the most influential laymen in the empire of Charles the Fat, and he was elected to replace Charles in Italy after the latter's deposition in November 887. His long reign of 36 years saw him opposed by no less than seven other claimants to the Italian throne. His reign is usually characterised as "troubled" because of the many competitors for the crown and because of the arrival of Magyar raiders in Western Europe. He was the last emperor before Otto the Great was crowned in 962, after a 38-year interregnum.
Ottonian Saxon Dynasty
vacant - 924-962
There was no emperor in the west between 924 and 962.
Henry I - the Folwer - King of Germany - 919-936

Henry the Fowler (German: Heinrich der Finkler or Heinrich der Vogler; Latin: Henricius Auceps) (876 – 2 July 936) was the Duke of Saxony from 912 and the King of Germany from 919 until his death. First of the Ottonian Dynasty of German kings and emperors, he is generally considered to be the founder and first king of the medieval German state, known until then as East Francia. An avid hunter, he obtained the epithet "the Fowler" because he was allegedly fixing his birding nets when messengers arrived to inform him that he was to be king.
Otto I the Great - Holy Roman Emperor - 962-973
Otto I (23 November 912 – 7 May 973), also known as Otto the Great, was emperor of the Holy Roman Empire, reigning as German king from 936 until his death in 973. The oldest son of Henry I the Fowler and Matilda of Ringelheim, Otto was "the first of the Germans to be called the emperor of Italy".
Otto inherited the Duchy of Saxony and the kingship of the Germans upon his father's death in 936. He continued his father's work to unify all German tribes into a single kingdom and greatly expanded the king's powers at the expense of the aristocracy. Through strategic marriages and personal appointments, Otto installed members of his family to the kingdom's most important duchies. This reduced the various dukes, who had previously been co-equals with the king, into royal subjects under his authority. Otto transformed the Roman Catholic Church in Germany to strengthen the royal office and subjected its clergy to his personal control.
After putting down a brief civil war among the rebellious duchies, Otto defeated the Magyars at the Battle of Lechfeld in 955, thus ending the Hungarian invasions of Western Europe. The victory against the pagan Magyars earned Otto the reputation as a savior of Christendom and secured his hold over the kingdom. By 961, Otto had conquered the Kingdom of Italy and extended his realm's borders to the north, east, and south. In control of much of central and southern Europe, the patronage of Otto and his immediate successors caused a limited cultural renaissance of the arts and architecture. Following the example of Charlemagne's coronation as "Emperor of the Romans" in 800, Otto was crowned Emperor in 962 by Pope John XII in Rome.
Otto's later years were marked by conflicts with the Papacy and struggles to stabilize his rule over Italy. Reigning from Rome, Otto sought to improve relations with the Byzantine Empire, which opposed his claim to emperorship and his realm's further expansion to the south. To resolve this conflict, the Byzantine princess Theophanu married his son, Otto II, in April 972. Otto finally returned to Germany in August 972 and died of natural causes in 973. Otto II succeeded him as Emperor.
Otto II - Holy Roman Emperor - 973-983
Otto II (955 – December 7, 983), called the Red (Rufus), was Holy Roman Emperor from 973 until his death in 983. A member of the Ottonian dynasty, Otto II was the youngest and sole surviving son of Otto the Great and Adelaide of Italy. Otto II was made joint-ruler of Germany in 961, at an early age, and his father named him co-Emperor in 967 to secure his succession to the throne. His father also arranged for Otto II to marry the Byzantine Princess Theophanu, who would be his wife until his death. When his father died after a 37-year reign, the eighteen-year old Otto II became absolute ruler of the Holy Roman Empire in a peaceful succession. Otto II spent his reign continuing his father's policy of strengthening Imperial rule in Germany and extending the borders of the Empire deeper into southern Italy. Otto II also continued the work of Otto I in subordinating the Catholic Church to Imperial control.
Early in his reign, Otto II defeated a major revolt against his rule from other members of the Ottonian dynasty who claimed the throne for themselves. His victory allowed him to exclude the Bavarian line of Ottonians from the line of Imperial succession. This strengthened his authority as Emperor and secured the succession of his own son to the Imperial throne.
With domestic affairs settled, Otto II would focus his attention from 980 onward to annexing the whole of Italy into the Empire. His conquests brought him into conflict with the Byzantine Empire and with the Muslims of the Fatimid Caliphate, who both held territories in southern Italy. After initial successes in unifying the southern Lombard principalities under his authority and in conquering Byzantine-controlled territory, Otto II's campaigns in southern Italy ended in 982 following a disastrous defeat by the Muslims. While he was preparing to counterattack Muslim forces, a major uprising by the Slavs broke out in 983, forcing the Empire to abandon its major territorial holdings east of the Elbe river. Otto II died suddenly in 983 at the age of 28 after a ten-year reign. He was succeeded as Emperor by his three-year old son Otto III, plunging the Empire into a political crisis.
Otto III - Holy Roman Emperor - 996-1002
Otto III (Jun/Jul 980 - January 23, 1002) was Holy Roman Emperor from 996 until his early death in 1002. A member of the Ottonian dynasty, Otto III was the only son of the Emperor Otto II and his wife Theophanu.
Otto III was crowned as King of Germany in 983 at the age of three, shortly after his father's death in southern Italy while campaigning against the Byzantine Empire and the Emirate of Sicily. Though the nominal ruler of Germany, Otto III's minor status ensured his various regents held power over the Empire. His cousin Henry II, Duke of Bavaria, initially claimed regency over the young king and attempted to seize the throne for himself in 984. When his rebellion failed to gain the support of Germany's aristocracy, Henry II was forced to abandon his claims to the throne and to allow Otto III's mother Theophanu to serve as regent until her death in 991. Otto III was then still a child, so his grandmother, the Dowager Empress Adelaide of Italy, served as regent until 994.
In 996, Otto III marched to Italy to claim the titles King of Italy and Holy Roman Emperor, which had been left unclaimed since the death of Otto II in 983. Otto III also sought to reestablish Imperial control over the city of Rome, which had revolted under the leadership of Crescentius II, and through it the papacy. Crowned as Emperor, Otto III put down the Roman rebellion and installed his cousin as Pope Gregory V, the first Pope of German descent. After the Emperor had pardoned him and left the city, Crescentius II again rebelled, deposing Gregory V and installing John XVI as Pope. Otto III returned to the city in 998, reinstalled Gregory V, and executed both Crescentius II and John XVI. When Gregory V died in 999, Otto III installed Sylvester II as the new Pope. Otto III's actions throughout his life further strengthened imperial control over the Catholic Church.
From the beginning of his reign, Otto III faced opposition from the Slavs along the eastern frontier. Following the death of his father in 983, the Slavs rebelled against imperial control, forcing the Empire to abandon its territories east of the Elbe river. Otto III would fight to regain the Empire's lost territories throughout his reign with only limited success. While in the east, Otto III strengthened the Empire's relations with Poland, Bohemia, and Hungary. Through his affairs in Eastern Europe in 1000, he was able to extend the influence of Christianity by supporting mission work in Poland and through the crowning of Stephen I as the first Christian king of Hungary.
Returning to Rome in 1001, Otto III faced a rebellion by the Roman aristocracy, which forced him to flee the city. While marching to reclaim the city in 1002, however, Otto III suffered a sudden fever and died in a castle near Civita Castellana at the age of 21. With no clear heir to succeed him, his early death threw the Empire into political crisis.
Henry II - Holy Roman Emperor - 1014-1024
Henry II (6 May 972 – 13 July 1024), also known as Saint Henry, Obl. S. B. ("Oblate of Saint Benedict"), was Holy Roman Emperor ("Romanorum Imperator") from 1014 until his death in 1024 and the last member of the Ottonian dynasty of Emperors as he had no children. The Duke of Bavaria from 995, Henry became King of Germany ("Rex Romanorum") following the sudden death of his second cousin, Emperor Otto III in 1002, was crowned King of Italy ("Rex Italiae") in 1004, and was crowned by the Pope as Emperor in 1014.
The son of Henry II, Duke of Bavaria and his wife Gisela of Burgundy, Emperor Henry II was a great-grandson of German King Henry I and a member of the Bavarian branch of the Ottonian dynasty. Since his father had rebelled against two previous emperors, the younger Henry was often in exile. This led him to turn to the Church at an early age, first finding refuge with the Bishop of Freising and later being educated at the cathedral school of Hildesheim. He succeeded his father as Duke of Bavaria in 995 as "Henry IV". As Duke, he attempted to join his second-cousin, Holy Roman Emperor Otto III, in suppressing a revolt against imperial rule in Italy in 1002. Before Henry II could arrive, however, Otto III died of fever, leaving no heir. After defeating several other claimants to the throne, Henry II was crowned as King of Germany ("Rex Romanorum") on July 9, 1002 and as King of Italy ("Rex Italiae") on 15 May 1004. Henry II in 1004 aided Jaromír, Duke of Bohemia against the Poles, definitively incorporating the Duchy of Bohemia into the Holy Roman Empire.
Unlike his predecessor, who had focused upon imperial attention in Italy, Henry spent most of his reign concerned with imperial territory north of the Alps. His main focus was on a series of wars against the Polish Duke Boles?aw I, who had already conquered a number of countries surrounding him. Henry did, however, lead three expeditions into Italy to ensure imperial dominion over the peninsula: twice to suppress secessionist revolts and once to challenge the Byzantine Empire for dominance over southern Italy. On 14 February 1014, Pope Benedict VIII crowned Henry as Holy Roman Emperor ("Romanorum Imperator") in Rome.
The rule of Henry II is seen as a period of centralized authority throughout the Empire. He consolidated his power by cultivating personal and political ties with the Catholic Church. He greatly expanded the Ottonian dynasty's custom of employing clergy as counter-weights against secular nobles. Through donations to the Church and the establishment of new dioceses, Henry strengthened imperial rule across the Empire and increased control over ecclesiastical affairs. He stressed service to the Church and promoted monastic reform. For his personal holiness and efforts to support the Church, Pope Bl. Eugene III canonized him in 1146, making Henry II the only German monarch to be a saint.
Henry II married Cunigunde of Luxembourg, who later became his queen and empress. As the union produced no children, after Henry's death the German nobles elected Conrad II, a great-great-grandson of Emperor Otto I, to succeed him. Conrad was the first of the Salian dynasty of Emperors.
Salian Frankish Dynasty
Conrad II - Holy Roman Emperor - 1027-1039
Conrad II (c. 990 – 4 June 1039), also known as Conrad the Elder, was Emperor of the Holy Roman Empire from 1027 until his death in 1039. The founder of the Salian dynasty of emperors, Conrad also served as King of Germany from 1024, King of Italy from 1026, and King of Burgundy from 1033.
The son of a mid-level nobleman in Franconia, Count Henry of Speyer and Adelaide of Alsace, he inherited the titles of count of Speyer and of Worms as an infant when his father died. Conrad extended his power beyond his inherited lands, receiving the favor of the princes of the Kingdom of Germany. When the Saxon-based Ottonian dynasty of emperors died off with the childless Emperor Henry II, Conrad was elected to succeed him as King in 1024 at the age of 34. Conrad founded his own dynasty of rulers, known as the Salian dynasty, which ruled the Holy Roman Empire for over a century.
Conrad continued the policies and achievements of the Ottonian Henry II regarding the Catholic Church and the affairs of Italy. Conrad continued to build the Church as a center for imperial power, preferring to appoint church bishops over secular lords to important posts across the Empire. Like Henry II before him, Conrad also continued a policy of benign neglect over Italy, especially for the city of Rome. His reign marked a high point of the medieval imperial rule and a relatively peaceful period for the Empire. Following the death of the childish King Rudolph III of Burgundy in 1032, Conrad claimed dominion over the Kingdom of Arles and incorporated it into the Empire. The three kingdoms (Germany, Italy, and Burgundy) formed the basis of the Empire as the "royal triad" (regna tria).
Henry III - Holy Roman Emperor - 1046-1056
Henry III (28 October 1017 – 5 October 1056), called the Black or the Pious, was a member of the Salian Dynasty of Holy Roman Emperors. He was the eldest son of Conrad II of Germany and Gisela of Swabia. His father made him duke of Bavaria (as Henry VI) in 1026, after the death of Duke Henry V.
On Easter Day 1028, after his father was crowned Holy Roman Emperor, Henry was elected and crowned King of Germany in the cathedral of Aachen by Pilgrim, Archbishop of Cologne.
After the death of Herman IV, Duke of Swabia in 1038, his father gave him that duchy (as Henry I), as well as the kingdom of Burgundy, which Conrad had inherited in 1033. Upon the death of his father on 4 June 1039, he became sole ruler of the kingdom and was crowned emperor by Pope Clement II in Rome (1046).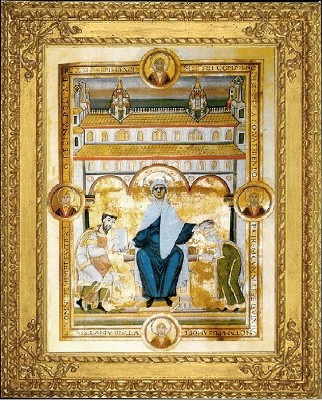 Holy Roman Empress Agnes - Regent - 1056-1068
Agnes of Poitou, Agnes of Aquitaine or Empress Agnes (c. 1025 – 14 December 1077) was Holy Roman Empress and regent of the Holy Roman Empire from 1056 to 1062. She was the daughter of William V, Duke of Aquitaine and Agnes of Burgundy. She was the sister of Duke William VI, Duke Eudes, Duke William VII, and Duke William VIII. Her maternal grandparents were Otto-William, Duke of Burgundy and Ermentrude of Rheims.
Henry IV - Holy Roman Emperor - 1084-1105
Henry IV (German: Heinrich IV; 11 November 1050 – 7 August 1106) ascended to King of the Germans in 1056. From 1084 until his forced abdication in 1105, he was also referred to as the King of the Romans and Holy Roman Emperor. He was the third emperor of the Salian dynasty and one of the most powerful and important figures of the 11th century. His reign was marked by the Investiture Controversy with the Papacy and several civil wars over his throne both in Italy and Germany. He died of illness, soon after defeating his son's army near Visé, in Lorraine.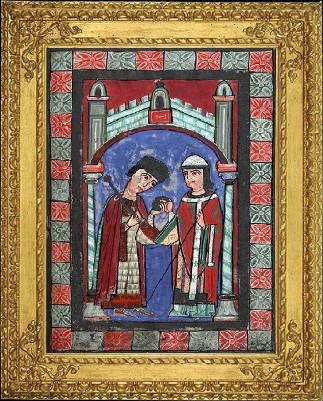 Henry V - Holy Roman Emperor - 1111-1125
Henry V (11 August 1086 – 23 May 1125) was King of Germany (from 1099 to 1125) and Holy Roman Emperor (from 1111 to 1125), the fourth and last ruler of the Salian dynasty. Henry's reign coincided with the final phase of the great Investiture Controversy, which had pitted pope against emperor. By the settlement of the Concordat of Worms, he surrendered to the demands of the second generation of Gregorian reformers.
House of Supplinburger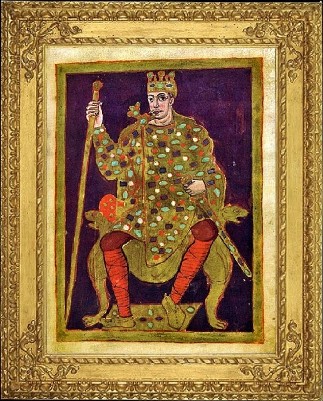 Lothar II - Holy Roman Emperor - 1133-1137
Lothair II or Lothair III (before 9 June 1075 – 4 December 1137), known as Lothair of Supplinburg, was Duke of Saxony as well as King of Germany from 1125 and Holy Roman Emperor from 1133 until his death. The son of the Saxon count Gebhard of Supplinburg, his reign was troubled by the constant intriguing of the Hohenstaufen duke Frederick II of Swabia and Duke Conrad of Franconia. He died whilst returning from a successful campaign against the Norman Kingdom of Sicily.
House of Hohenstaufen
Conrad III - King - 1138-1152
Conrad III, (born 1093—died Feb. 15, 1152, Bamberg, Ger., Holy Roman Empire), German king from 1138 to 1152, the first king of the Hohenstaufen family. The son of Frederick I, duke of Swabia, and grandson of Emperor Henry IV, Conrad was appointed duke of Franconia by his uncle, Emperor Henry V, in 1115. In 1116, with his elder brother Frederick II, duke of Swabia, he was left by Henry as regent of Germany. When the Emperor died in 1125 the electors, rejecting the hereditary principle, chose Lothar, duke of Saxony, to succeed him. By the end of the year Frederick and Conrad were in revolt; on Dec. 18, 1127, Conrad was elected antiking at Nürnberg and in June 1128 was crowned king of Italy at Monza. Returning to Germany in 1132, he fought Lothar until 1135, when he submitted, was pardoned, and recovered his estates.
Frederick I Barbarossa - Holy Roman Emperor - 1155-1190
Frederick I (German: Friedrich; 1122 – 10 June 1190), known as Frederick Barbarossa, was the Holy Roman Emperor from 1155 until his death. He was elected King of Germany at Frankfurt on 4 March 1152 and crowned in Aachen on 9 March 1152. He became King of Italy in 1155 and was crowned Roman Emperor by Pope Adrian IV on 18 June 1155. Two years later, the term sacrum ("holy") first appeared in a document in connection with his Empire. He was later formally crowned King of Burgundy, at Arles on 30 June 1178. He got the name Barbarossa from the northern Italian cities he attempted to rule: Barbarossa means "red beard" in Italian; in German, he was known as Kaiser Rotbart, which has the same meaning.
Before his royal election, Frederick was by inheritance Duke of Swabia (1147–1152, as Frederick III). He was the son of Duke Frederick II of the Hohenstaufen dynasty and Judith, daughter of Henry IX, Duke of Bavaria, from the rival House of Welf. Frederick therefore descended from the two leading families in Germany, making him an acceptable choice for the Empire's prince-electors.
Henry VI - Holy Roman Emperor - 1191-1197
Henry VI (November 1165 – 28 September 1197), a member of the Hohenstaufen dynasty, was King of Germany (King of the Romans) from 1190 and Holy Roman Emperor from 1191 until his death. From 1194 he was also King of Sicily. He was the second son of Emperor Frederick Barbarossa and his consort Beatrix of Burgundy. In 1186 he was married to Constance of Sicily, the posthumous daughter of the Norman king Roger II of Sicily. Henry, still stuck in the Hohenstaufen conflict with the House of Welf, had to enforce the inheritance claims by his wife against her nephew Count Tancred of Lecce. Based on an enormous ransom for the release of King Richard I of England, he conquered Sicily in 1194, however, the intended unification with the Holy Roman Empire ultimately failed.
Philip of Swabia - King - 1198-1208
Philip of Swabia (February/March 1177 – 21 June 1208) was a prince of the House of Hohenstaufen and King of Germany from 1198 to 1208. In the long-time struggle for the German throne upon the death of Emperor Henry VI between the Hohenstaufen and Welf dynasties, he was the first German king to be assassinated.
House of Welf - Guelph
Otto IV of Brunswick - Holy Roman Emperor - 1209-1215
Otto IV (1175 – May 19, 1218) was one of two rival kings of Germany from 1198 on, sole king from 1208 on, and Holy Roman Emperor from 1209 until he was forced to abdicate in 1215. The only German king of the Welf dynasty, he incurred the wrath of Pope Innocent III and was excommunicated in 1210.
House of Staufen - Hohenstaufen
Frederick II - Holy Roman Emperor - 1211-1250
Frederick II (26 December 1194 – 13 December 1250), was one of the most powerful Holy Roman Emperors of the Middle Ages and head of the House of Hohenstaufen. His political and cultural ambitions, based in Sicily and stretching through Italy to Germany, and even to Jerusalem, were enormous; however, his enemies, especially the popes, prevailed, and his dynasty collapsed soon after his death. Historians have searched for superlatives to describe him, as in the case of Professor Donald Detwiler, who wrote:
A man of extraordinary culture, energy, and ability – called by a contemporary chronicler stupor mundi (the wonder of the world), by Nietzsche the first European, and by many historians the first modern ruler – Frederick established in Sicily and southern Italy something very much like a modern, centrally governed kingdom with an efficient bureaucracy.
Viewing himself as a direct successor to the Roman Emperors of Antiquity, he was Emperor of the Romans from his papal coronation in 1220 until his death; he was also a claimant to the title of King of the Romans from 1212 and unopposed holder of that monarchy from 1215. As such, he was King of Germany, of Italy, and of Burgundy. At the age of three, he was crowned King of Sicily as a co-ruler with his mother, Constance of Hauteville, the daughter of Roger II of Sicily. His other royal title was King of Jerusalem by virtue of marriage and his connection with the Sixth Crusade.
He was frequently at war with the Papacy, hemmed in between Frederick's lands in northern Italy and his Kingdom of Sicily (the Regno) to the south, and thus he was excommunicated four times and often vilified in pro-papal chronicles of the time and since. Pope Gregory IX went so far as to call him the Antichrist.
Speaking six languages (Latin, Sicilian, German, French, Greek and Arabic), Frederick was an avid patron of science and the arts. He played a major role in promoting literature through the Sicilian School of poetry. His Sicilian royal court in Palermo, from around 1220 to his death, saw the first use of a literary form of an Italo-Romance language, Sicilian. The poetry that emanated from the school had a significant influence on literature and on what was to become the modern Italian language. The school and its poetry were saluted by Dante and his peers and predate by at least a century the use of the Tuscan idiom as the elite literary language of Italy. After his death, his line quickly died out and the House of Hohenstaufen came to an end.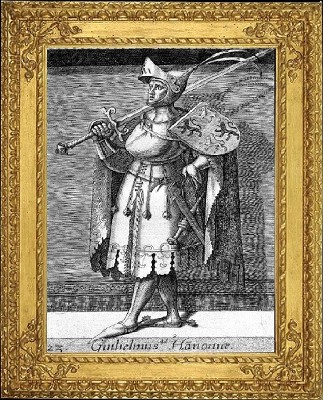 William of Holland - 1247-1256 - Rival
William II of Holland (February 1227 – 28 January 1256) was a Count of Holland and Zeeland (1235–56). He was elected as German anti-king in 1247 and remained king until his death.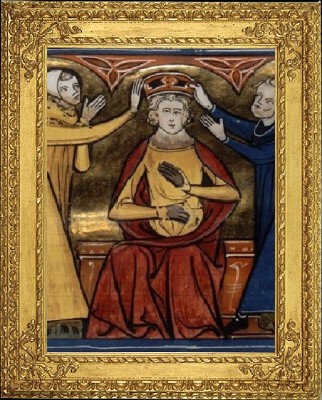 Conrad IV - 1250-1254
Conrad (25 April 1228 – 21 May 1254) of Hohenstaufen was Duke of Swabia (1235–1246), King of Jerusalem (as Conrad II; 1228–1254), King of Germany (as Conrad IV; 1237–1254), and of King of Sicily (as Conrad I; 1250–1254).
Interregnum - 1254-1273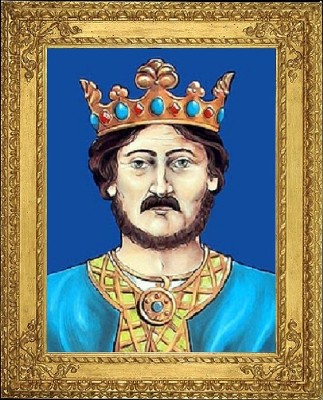 Richard of Cornwall - 1257-1272 - Rival
Richard of Cornwall (5 January 1209 – 2 April 1272), second son of King John, was Count of Poitou (1225-1243), 1st Earl of Cornwall (from 1225) and German King (formally "King of the Romans") (from 1257). He was one of the wealthiest men in Europe and joined the Barons' Crusade, where he achieved success as a negotiator for the release of prisoners and assisted with the building of the citadel in Ascalon.
Alfonso X of Castile - 1257-1275 - Rival
Alfonso X (also occasionally Alphonso X, Alphonse X, or Alfons X, 23 November 1221 – 4 April 1284), called the Wise (Spanish: el Sabio), was the King of Castile, León and Galicia from 30 May 1252 until his death. During the Imperial election of 1257, a dissident faction chose him to be King of the Romans (Latin: Rex Romanorum; German: Römisch-deutscher König) on 1 April. He renounced his imperial claim in 1275, and in creating an alliance with England in 1254 his claim on Gascony also.
Alfonso established Castilian as a language of higher learning, and was a prolific author of Galician poetry, such as the Cantigas de Santa Maria, which are equally notable for their musical notation as for their literary merit. Alfonso's scientific interests—he is sometimes nicknamed "the Astrologer" (el Astrólogo)—led him to sponsor the creation of the Alfonsine tables, and the Alphonsus crater on the moon is named after him. As a legislator he introduced the first vernacular law code in Spain, the Siete Partidas. He created the Mesta, an association of sheep farmers in the central plain, but debased the coinage to finance his claim to the German crown. He fought a successful war with Portugal, but a less successful one with Granada. The end of his reign was marred by a civil war with his eldest surviving son, the future Sancho IV, which would continue after his death.
Rudolph I of Habsburg - 1273-1291
Rudolf I (also known as Rudolf of Habsburg) (German: Rudolf von Habsburg, Latin: Rudolphus, Czech: Rudolf Habsburský) (1 May 1218 – 15 July 1291) was King of the Romans from 1273 until his death. Rudolf was the first of the count-kings, so-called by the historian Bernd Schneidmüller.
He played a vital role in raising the Habsburg dynasty to a leading position among the Imperial feudal dynasties. Originally a Swabian count, he was the first Habsburg to acquire the duchies of Austria and Styria, territories that would remain under Habsburg rule for more than 600 years and would form the core of the Habsburg Monarchy and the present-day country of Austria.
Adolf of Nassau - 1292-1298
Adolf (or Adolph) (c. 1255 – 2 July 1298), count of Nassau, was the King of Germany from 1292 until his death. He was never crowned by the Pope, which would have secured him the title of Holy Roman Emperor. He was the second in the succession of so-called Grafenkönige (count kings).
Albert I of Habsburg - 1298-1308
Albert I of Habsburg (German: Albrecht I.) (July 1255 – 1 May 1308), the eldest son of King Rudolf I of Germany and his first wife Gertrude of Hohenburg, was a Duke of Austria and Styria from 1282 and King of Germany from 1298 until his assassination.
House of Luxembourg
Henry VII of Luxemburg - Holy Roman Emperor - 1308-1313
Henry VII (German: Heinrich; ca. 1275 – 24 August 1313) was the King of Germany (or Rex Romanorum) from 1308 and Holy Roman Emperor from 1312. He was the first emperor of the House of Luxembourg. During his brief career he reinvigorated the imperial cause in Italy, which was racked with the partisan struggles between the divided Guelf and Ghibelline factions, and inspired the praise of Dino Compagni and Dante Alighieri; however, his premature death undid his life's work.
House of Wittelsbach
Louis IV of Wittelsbach - Holy Roman Emperor - 1314-1346
Louis IV (German: Ludwig; 1 April 1282 – 11 October 1347), called the Bavarian, of the house of Wittelsbach, was King of Germany (King of the Romans) from 1314, King of Italy from 1327, and Holy Roman Emperor from 1328.
Louis IV was Duke of Upper Bavaria from 1294 /1301 together with his elder brother Rudolf I, served as Margrave of Brandenburg until 1323 and as Count Palatine of the Rhine until 1329, and became Duke of Lower Bavaria in 1340 and Count of Hainaut, Holland, Zeeland, and Friesland in 1345.
House of Luxembourg
Charles IV of Luxemburg - Holy Roman Emperor - 1346-1378
Charles IV (Czech: Karel IV., German: Karl IV., Latin: Carolus IV; 14 May 1316 – 29 November 1378), born Wenceslaus, was the second King of Bohemia from the House of Luxembourg, and the first King of Bohemia also to become Holy Roman Emperor. He was the eldest son and heir of King John of Bohemia, who died at the Battle of Crécy on 26 August 1346. Charles inherited the County of Luxembourg and the Kingdom of Bohemia from his father. On 2 September 1347, Charles was crowned King of Bohemia.
On 11 July 1346, prince-electors elected him King of the Romans (rex Romanorum) in opposition to Emperor Louis IV. Charles was crowned on 26 November 1346 in Bonn. After his opponent died, he was re-elected in 1349 (17 June) and crowned (25 July) King of the Romans. In 1355 he was crowned King of Italy on 6 January and Holy Roman Emperor on 5 April. With his coronation as King of Burgundy, delayed until 4 June 1365, he became the personal ruler of all the kingdoms of the Holy Roman Empire.
Wenzel of Luxemburg - 1378-1400
Wenceslaus (also Wenceslas; Czech: Václav; German: Wenzel, nicknamed der Faule ("the Idle"); 26 February 1361 – 16 August 1419) was, by inheritance, King of Bohemia (as Wenceslaus IV) from 1363 and by election, German King (formally King of the Romans) from 1376. He was the third Bohemian and third German monarch of the Luxembourg dynasty. Wenceslaus was deposed in 1400 as King of the Romans, but continued to rule as Bohemian king until his death.
Ruprecht III Wittelsbach of Palatinate - 1400-1410
Rupert (German: Ruprecht; 5 May 1352 – 18 May 1410) was Elector Palatine from 1398 and German King (rex Romanorum) from 1400 until his death. He was the son of Elector Palatine Rupert II and Beatrice, daughter of King Peter II of Sicily. Rupert's great-granduncle was Emperor Louis IV.
Sigismund of Luxemburg - Holy Roman Emperor - 1433-1437
Sigismund of Luxemburg (14 February 1368 – 9 December 1437) was Prince-elector of Brandenburg from 1378 until 1388 and from 1411 until 1415, King of Hungary and Croatia from 1387, King of Bohemia from 1419, and Holy Roman Emperor for four years from 1433 until 1437, the last male member of the House of Luxemburg. He was also King of Italy from 1431, and of Germany from 1411. He was regarded as highly educated, spoke several languages (among them German, Latin, Italian and French) and was – unlike his father Charles – an outgoing person who also took pleasure in the tournament.
House of Habsburg
Elected King of the Romans - Albert II of Habsburg - 1438-1439
Albert the Magnanimous KG (10 August 1397 – 27 October 1439) was King of Hungary and Croatia from 1437 until his death. He was also King of Bohemia, elected (but never crowned) King of Germany as Albert II, duke of Luxembourg and, as Albert V, archduke of Austria from 1404.
Holy Roman Emperor Frederick III - 1440-1493
Frederick III (21 September 1415 – 19 August 1493), called the Peaceful, was the Holy Roman Emperor from 1452 until his death. Prior to his imperial coronation, he was hereditary Duke of Austria (as Frederick V) from 1424 and elected King of Germany (as Frederick IV) from 1440. He was the first emperor of the House of Habsburg. In 1493, he was succeeded by his son Maximilian I after ten years of joint rule.
Holy Roman Emperor Maximilian I - 1493-1519
Maximilian I (22 March 1459 – 12 January 1519), the son of Frederick III, Holy Roman Emperor and Eleanor of Portugal, was King of the Romans (also known as King of the Germans) from 1486 and Holy Roman Emperor from 1508 until his death, though he was never in fact crowned by the Pope, the journey to Rome always being too risky. He had ruled jointly with his father for the last ten years of his father's reign, from c. 1483. He expanded the influence of the House of Habsburg through war and his marriage in 1477 to Mary of Burgundy, the heiress to the Duchy of Burgundy, but he also lost the Austrian territories in today's Switzerland to the Swiss Confederacy.
Through marriage of his son Philip the Handsome to eventual queen Joanna of Castile in 1498, Maximilian helped to establish the Habsburg dynasty in Spain which allowed his grandson Charles to hold the throne of both León-Castile and Aragon, thus making Charles V the first de jure King of Spain. Since his father Philip died in 1506, Charles succeeded Maximilian as Holy Roman Emperor in 1519, and thus ruled both the Holy Roman Empire and the Spanish Empire simultaneously.
Holy Roman Emperor Charles V - 1519-1556
Charles V (24 February 1500 – 21 September 1558) was ruler of the Holy Roman Empire from 1519 and, as Charles I, of the Spanish Empire from 1516 until his voluntary abdication in favor of his younger brother Ferdinand I as Holy Roman Emperor and his son Philip II as King of Spain in 1556.
As the ruler of many greater and lesser European states, Charles had a very complicated coat of arms. He was the heir of three of Europe's leading dynasties, the House of Habsburg of the Habsburg Monarchy, the House of Valois-Burgundy of the Burgundian Netherlands, and the House of Trastámara of the Crowns of Castile and Aragon. He ruled over extensive domains in Central, Western, and Southern Europe, and the Spanish colonies in the Americas and Asia. As Charles was the first king to rule Castile, León, and Aragon simultaneously in his own right, he became the first King of Spain. In 1519, Charles became Holy Roman Emperor and Archduke of Austria. From that point forward, his empire spanned nearly four million square kilometers across Europe, the Far East, and the Americas. Much of Charles's reign was devoted to the Italian Wars against France which, although enormously expensive, were militarily successful, and which led to the development of the first modern professional army in Europe, the Tercios. Charles's forces re-captured both Milan and Franche-Comté from France after the decisive Habsburg victory at the Battle of Pavia in 1525, which pushed Francis I of France to form the Franco-Ottoman alliance. Charles's rival Suleiman the Magnificent conquered the central part of the Hungarian Kingdom in 1526 after defeating the Christians at the Battle of Mohács. However, the Ottoman advance was halted after they failed to capture Vienna in 1529.
Aside from his military endeavors, Charles is best known for his role in opposing the Protestant Reformation. Several German princes abandoned the Catholic Church and formed the Schmalkaldic League in order to challenge Charles's authority with military force. Unwilling to allow the wars of religion to come to his other domains, Charles pushed for the convocation of the Council of Trent, which began the Counter-Reformation. The Society of Jesus was established by St. Ignatius of Loyola during Charles's reign in order to peacefully and intellectually combat Protestantism, and continental Spain was spared from religious conflict largely by Charles's nonviolent measures according to some authors. In the New World, Spain conquered the Aztecs of Mexico and Incas of Peru, then extended its control across much of South and Central America. Charles oversaw the Spanish colonization of the Americas. Charles provided five ships to Ferdinand Magellan whose voyage – the first circumnavigation of the Earth – laid the foundation for the Pacific oceanic empire of Spain and began Spanish colonization of the Philippines.
Though always at war, Charles was a lover of peace. "Not greedy of territory," wrote Marcantonio Contarini in 1536, "but most greedy of peace and quiet." Charles abdicated in 1556. The Habsburg Monarchy passed to Charles's younger brother Ferdinand, whereas the Spanish Empire was inherited by his son Philip II. The two empires would remain allies until the 18th century. Charles was only 54 when he abdicated, but after 34 years of energetic rule he was physically exhausted and sought the peace of a monastery where he died aged 58.
Holy Roman Emperor Ferdinand I - 1556-1564
Ferdinand I (10 March 1503 – 25 July 1564) was Holy Roman Emperor from 1558, king of Bohemia and Hungary from 1526, and king of Croatia from 1527 until his death. Before his accession, he ruled the Austrian hereditary lands of the Habsburgs in the name of his elder brother, Charles V, Holy Roman Emperor. The key events during his reign were the contest with the Ottoman Empire, whose great advance into Central Europe began in the 1520s, and the Protestant Reformation, which resulted in several wars of religion. Ferdinand's motto was Fiat iustitia, et pereat mundus: "Let justice be done, though the world perish".
Holy Roman Emperor Maximilian II - 1564-1576
Maximilian II (31 July 1527 – 12 October 1576), a member of the Austrian House of Habsburg, was Holy Roman Emperor from 1564 until his death. He was crowned King of Bohemia in Prague on 14 May 1562 and elected King of Germany (King of the Romans) on 24 November 1562. On 16 July 1563 he was crowned King of Hungary and Croatia in Pressburg (Pozsony). On 25 July 1564 he succeeded his father Ferdinand I as ruler of the Holy Roman Empire.
Maximilian's rule was shaped by the confessionalization process after the 1555 Peace of Augsburg. Though a Habsburg Catholic, he approached to the Lutheran Imperial estates with a view to overcome the denominational schism, which ultimatively failed. He also was faced with the ongoing Ottoman–Habsburg wars and rising conflicts with his Habsburg Spain cousins.
Holy Roman Emperor Rudolf II - 1576-1612
Rudolf II (July 18, 1552 – January 20, 1612) was Holy Roman Emperor (1576–1612), King of Hungary and Croatia (as Rudolf I, 1572–1608), King of Bohemia (1575–1608/1611) and Archduke of Austria (1576–1608). He was a member of the House of Habsburg. Rudolf's legacy has traditionally been viewed in three ways: an ineffectual ruler whose mistakes led directly to the Thirty Years' War; a great and influential patron of Northern Mannerist art; and a devotee of occult arts and learning which helped seed the scientific revolution.
Holy Roman Emperor Matthias - 1612-1619
Matthias (24 February 1557 – 20 March 1619), a member of the House of Habsburg, reigned as Holy Roman Emperor from 1612, King of Hungary and Croatia from 1608 (as Matthias II) and King of Bohemia from 1611. He was a member of the House of Habsburg.
Holy Roman Emperor Ferdinand II - 1619-1637
Ferdinand II (9 July 1578 – 15 February 1637), a member of the House of Habsburg, was Holy Roman Emperor (1619–1637), King of Bohemia (1617–1619, 1620–1637), and King of Hungary (1618–1625). His rule coincided with the Thirty Years' War.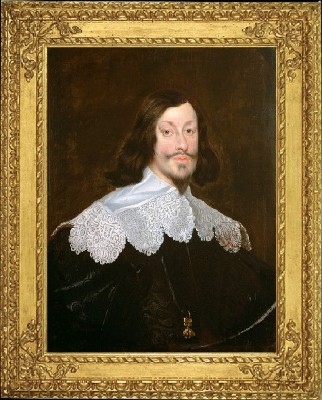 Holy Roman Emperor Ferdinand III - 1637-1657
Ferdinand III (13 July 1608 – 2 April 1657) was Holy Roman Emperor from 15 February 1637 until his death, as well as King of Hungary and Croatia, King of Bohemia and Archduke of Austria.
Holy Roman Emperor Leopold I - 1658-1705
Leopold I (name in full: Leopold Ignaz Joseph Balthasar Felician; Hungarian: I. Lipót; 9 June 1640 – 5 May 1705) was Holy Roman Emperor, King of Hungary and Croatia and King of Bohemia. The second son of Ferdinand III, Holy Roman Emperor, by his first wife, Maria Anna of Spain, Leopold became heir apparent in 1654 by the death of his elder brother Ferdinand IV. Elected Holy Roman Emperor in 1658, Leopold would rule as such until his death in 1705.
Leopold's reign is known for the conflicts with the Ottoman Empire in the east, and the rivalry with Louis XIV, a contemporary and first cousin, in the west. After more than a decade of warfare, Leopold emerged victorious from the Great Turkish War thanks to military talents of Prince Eugene of Savoy. By the Treaty of Karlowitz, Leopold recovered almost all of the Kingdom of Hungary which had fallen under the Turkish yoke in the years after the 1526 Battle of Mohács.
Leopold fought three wars against France – the Dutch War, the Nine Years' War, and the War of the Spanish Succession. In this last, Leopold sought to give his younger son the entire Spanish inheritance, disregarding the late Spanish king's will. To this end, he started a war which soon engulfed much of Europe. The early years of the war went fairly well for Austria, with victories at Schellenberg and Blenheim. But this was a stubborn war that would drag on till 1714, nine years after Leopold's death which, in truth, barely had an effect on the warring nations of Europe. When Peace returned at the end of it all, Austria could not be said to have emerged as triumphant as it did from the war against the Turks.
Holy Roman Emperor Joseph I - 1705-1711
Joseph I (26 July 1678 – 17 April 1711) was Holy Roman Emperor from 1705 until his death in 1711. He was the eldest son of Emperor Leopold I from his third wife, Eleonor Magdalene of Neuburg. Joseph was crowned King of Hungary at the age of nine in 1687, and King in Germany at the age of eleven in 1690. He succeeded to the imperial throne and that of Bohemia when his father died.
Joseph continued the War of the Spanish Succession, begun by his father, against Louis XIV of France, in a fruitless attempt to make his younger brother Charles (later Charles VI, Holy Roman Emperor) King of Spain; in the process, however, owing to the victories won by his military commander, Prince Eugene of Savoy, he did succeed in establishing Austrian hegemony over Italy. Joseph also had to contend with a protracted revolt in Hungary, fomented by Louis XIV. Neither conflict was resolved until after his death. His motto was Amore et Timore (Latin for "Through Love and Fear")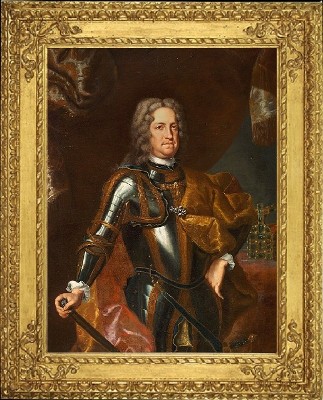 Holy Roman Emperor Charles VI - 1711-1740
Charles VI (1 October 1685 – 20 October 1740) succeeded his elder brother, Joseph I, as Holy Roman Emperor, King of Bohemia (as Charles II), King of Hungary and Croatia (as Charles III), and King of Serbia (as Charles I), Archduke of Austria, etc., in 1711. He unsuccessfully claimed the throne of Spain as Charles III following the death of its ruler, and Charles's relative, Charles II of Spain, in 1700. He married Elisabeth Christine of Brunswick-Wolfenbüttel, by whom he had his two children: Maria Theresa, born 1717, the last Habsburg sovereign, and Maria Anna, born 1718, Governess of the Austrian Netherlands.
Four years before the birth of Maria Theresa, faced with his lack of male heirs, Charles provided for a male-line succession failure with the Pragmatic Sanction of 1713. The Emperor favoured his own daughters over those of his elder brother and predecessor, Joseph I, in the succession, ignoring the decree he had signed during the reign of his father, Leopold I. Charles sought the other European powers' approval. They exacted harsh terms: Britain demanded that Austria abolish its overseas trading company. In total, Great Britain, France, Saxony-Poland, the Dutch Republic, Spain, Venice, States of the Church, Prussia, Russia, Denmark, Savoy-Sardinia, Bavaria, and the Diet of the Holy Roman Empire recognised the sanction. France, Spain, Saxony-Poland, Bavaria and Prussia later reneged. Charles died in 1740, sparking the War of the Austrian Succession, which plagued his successor, Maria Theresa, for eight years.
Interregnum - 1740-1742
House of Wittelsbach
Holy Roman Emperor Charles VII - 1742-1745
Charles VII (6 August 1697 – 20 January 1745) was Prince-elector of Bavaria from 1726 and Holy Roman Emperor from 24 January 1742 until his death in 1745. A member of the House of Wittelsbach, Charles was notably the first person not born of the House of Habsburg to become emperor in over three centuries, which proves the fact that the Title was purely elective not hereditary.
House of Habsburg-Lotharingen
Holy Roman Emperor Francis I - 1745-1765
Francis I (Francis Stephen; 8 December 1708 – 18 August 1765) was Holy Roman Emperor and Grand Duke of Tuscany, though his wife effectively executed the real powers of those positions. With his wife, Maria Theresa, he was the founder of the Habsburg-Lorraine dynasty. From 1728 until 1737 he was Duke of Lorraine. In 1737, Lorraine became managed by France under terms resulting from the War of the Polish Succession. Francis and House of Lorraine received the Grand Duchy of Tuscany in the peace treaty that ended that war. After taking the throne of the Holy Roman Empire, the return of the ancestral duchy of Lorraine went nominally to his brother Prince Charles Alexander of Lorraine (who was however engaged in ruling the Austrian Netherlands), until succession under derivate house alliances resulted in Lorraine's annexation to France in 1766.
Holy Roman Emperor Joseph II - 1765-1790

Joseph II (Joseph Benedikt Anton Michael Adam; 13 March 1741 – 20 February 1790) was Holy Roman Emperor from 1765 to 1790 and ruler of the Habsburg lands from 1780 to 1790. He was the eldest son of Empress Maria Theresa and her husband, Francis I, and was the brother of Marie Antoinette. He was thus the first ruler in the Austrian dominions of the House of Lorraine, styled Habsburg-Lorraine (von Habsburg-Lothringen in German). Joseph was a proponent of enlightened absolutism; however, his commitment to modernizing reforms subsequently engendered significant opposition, which eventually culminated in an ultimate failure to fully implement his programmes. He has been ranked, with Catherine II of Russia and Frederick II of Prussia, as one of the three great Enlightenment monarchs. His policies are now known as Josephinism. He died with no sons and was succeeded by his younger brother, Leopold.
Holy Roman Emperor Leopold II - 1790-1792
Leopold II (5 May 1747 – 1 March 1792), born Peter Leopold Joseph Anton Joachim Pius Gotthard, was Holy Roman Emperor and King of Hungary and Bohemia from 1790 to 1792, Archduke of Austria and Grand Duke of Tuscany from 1765 to 1790. He was a son of Emperor Francis I and his wife, Empress Maria Theresa, thus the brother of Marie Antoinette. Leopold was a moderate proponent of enlightened absolutism.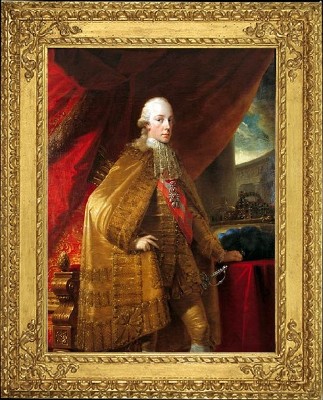 Holy Roman Emperor Francis II - 1792-1806
Francis II (German: Franz II., Erwählter Römischer Kaiser) (12 February 1768 – 2 March 1835) was the Holy Roman Emperor, ruling from 1792 until 6 August 1806, when he dissolved the Holy Roman Empire after the disastrous defeat of the Third Coalition by Napoleon at the Battle of Austerlitz. In 1804, he had founded the Austrian Empire and became Francis I (Franz I.), the first Emperor of Austria (Kaiser von Österreich), ruling from 1804 to 1835, so later he was named the one and only Doppelkaiser (double emperor) in history. For the two years between 1804 and 1806, Francis used the title and style by the grace of God elected Roman Emperor, ever Augustus, hereditary Emperor of Austria and he was called the Emperor of both Germany and Austria. He was also Apostolic King of Hungary and Bohemia as Francis I. He also served as the first president of the German Confederation following its establishment in 1815.
Francis I continued his leading role as an opponent of Napoleonic France in the Napoleonic Wars, and suffered several more defeats after Austerlitz. The proxy marriage of state of his daughter Marie Louise of Austria to Napoleon on 10 March 1810 was arguably his most severe personal defeat. After the abdication of Napoleon following the War of the Sixth Coalition, Austria participated as a leading member of the Holy Alliance at the Congress of Vienna, which was largely dominated by Francis's chancellor Klemens Wenzel, Prince von Metternich culminating in a new European map and the restoration of Francis' ancient dominions (except the Holy Roman Empire which was dissolved). Due to the establishment of the Concert of Europe, which largely resisted popular nationalist and liberal tendencies, Francis became viewed as a reactionary later in his reign.
+